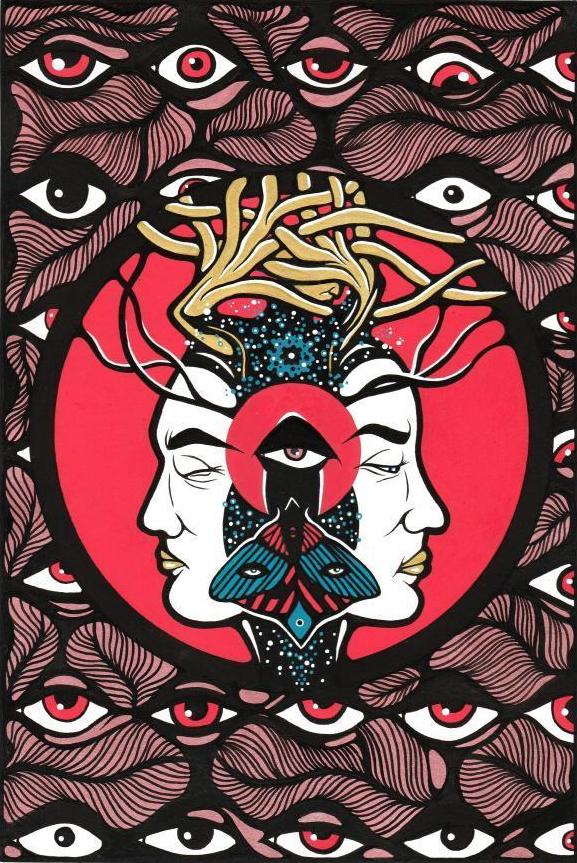 Diane Painson is a visual artist who draws her inspiration from a fantastical and mystical world, but also from opinions and values that animate her. Her work is between darkness and lively colours, which gives to her works a kind of duality.
Her paintings and illustrations come from her fascination for faces, bodies and emotions that we all share.
Each work has the purpose to turn on our senses and our spirit in the aim of a chimerical getaway.
© Diane Painson, Artist Biography & Artworks | painsondiane.com/