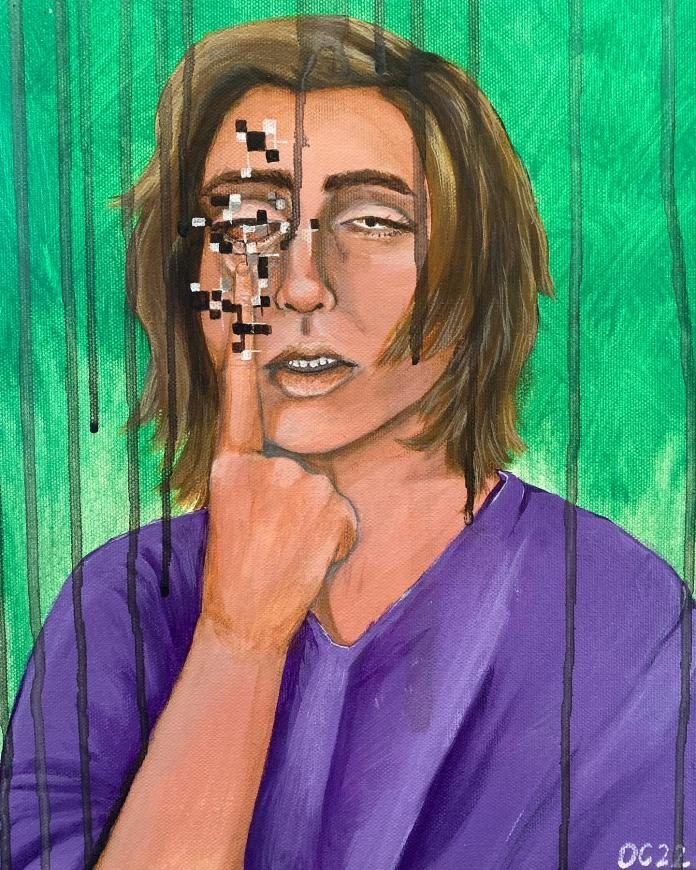 I am a 24 year old self taught artist who is nonbinary and disabled. I was diagnosed with dissociative identity disorder and bipolar disorder as well as several different physical health conditions. Drawing has been the constant in my life that helped me express all my emotions, even ones I couldn't feel. It became my lifeline to interpret my emotions. It became part of my therapy and I fell even more in love with art. It became something I wanted my life to revolve around, not just be a hobby.
Creating has helped me gain my sanity and express my insanity in the healthiest ways I can. Sometimes it tames the darkness that seems to take over, and other times it seems to be full of hate and rage and pain.
I was always told I should never be an artist for a living. You won't make enough money. For me, even if I wasn't paid a cent, I would never be able to stop creating. It's simply an extension of who I am. Every piece is a part of me that I am painting into existence for everyone to see.
© Destin Cramer, Artist Biography & Artworks | destindraws.carrd.co/